On Oct 19 2016, I attended my first event since I arrived in Toronto. It was the "Female Founders Panel: Got What it Takes to be an Entrepreneur?", organized by the Girl Geeks Toronto group and hosted by the agency Rangle.IO, a web and mobile agency.
The panellists
The 4 panellists talked about their experiences as founders of their own business: their inspirations and courage to start a company, the highs and lows, the challenges to raise funds in a male-major industry and to find co-partners, building teams, failures and wins.
It's interesting to see that although they have different backgrounds —  Jen worked in the financial industry while Nancy was in the Food industry; Kelly was Digital Strategist for start-ups and Lily was a Freelance Designer — their motivation was nearly the same: they were not happy doing what they did and they were frustrated of how things have been done.
Courage and inspirations
This gave them the inspiration and courage to start their own businesses: Nancy couldn't easily find professionals when she renovated her house; Kelly was not happy on how kids learn to read at school and that companies were not investing on literacy and new innovative ways of learning; Lily was worried about beauty and personal products that contain unhealthy ingredients that could lead to cancer – her mother just had died of cancer.
In the beginning, some of them needed to start as a part-time job and keep working until their companies reached a certain maturity or find a co-founder to help them grow. Lily, though, preferred to keep alone in her journey.
 The right partners
Finding a co-partner to start a business, for Lily, is more important than finding your spouse: it's someone you'll need to share your life goals and spend a lot of time with. For her, it's better to be on herself than have a co-partner that is not really connected to her business and doesn't have the same passion as her.
For Kelli and Nancy, when you need to start your business and you don't have much options, it's time to say 'yes' to partnerships, as long as it's a win-win situation.
When there's a good match and, the partnerships leverage resources to make things happen. The best opportunities are the cross-marketing ones with other related companies that are not targeting the same audience. Blogs are a great way to create brand awareness.
After your company reaches a certain maturity, though, you'll need to know how to identify when a partnership is not healthy for your own business and say 'no'.
Securing funds and the female way of doing business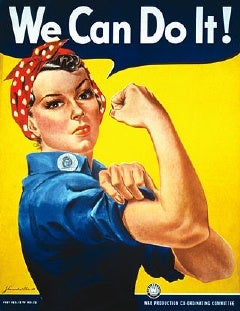 women than for men, because women are more likely to be perceived by investors as risk-overs, even though they have been doing as great as men as entrepreneurs. One start-up guru even suggested once that everybody applying looking for an investor should use only their initials, so they wouldn't know if it was a man or woman company.
Although this is a really controversial question, I got really surprise with the panellists responses. First of all, as women, we shouldn't hide of what we are or things will never going to change. Using initial would be worthless anyway, since the investors would see they are women during their pitch presentations. We have our own way of doing business and raise a company.Men might not understand or see the potential of a women business because they see it differently, with a more capitalist focus.
Besides, while men usually put everything in their lives aside to start their own companies, women considerate all aspects of it: current job, family, house etc.
All of these things, though, should not be a show-stopper: women can find other ways to raise funding: some use their own money, or they build something to raise finding later; there are opportunities with co-partners and female Angel investors and within female competitions with fund awards — besides the networking you can make in these events. Having mentors and people around to reach are very important too to get confidence.
Failure X Wins
All the panellists had some failures, from finding a co-partner to not understand the problem before looking a solution – this one resulting in doing much more than needed and consequently running out of money.
After they learned they should focus in just one thing and do it right, understanding the problem to then propose a solution, they started to go in the right direction.
One of their greatest achievements in their entrepreneurial pathway, by the way, was to start their teams and see them growing; and after some mistakes while hiring people, they finally found the secret to build a great team:
Instead of looking for specific skills, they should hire people with different ways to look at a problem (= different mindsets);
Flat organizations allow people to express their own voices; each one's voice counts.
Companies with social impact attract really good high skilled and interested professionals.
Great people grow with the company.
Besides great teams, they feel very proud of being able to make full decisions and creating their own company's culture.
For those who think in starting their own business, the Lily's advice is to look at a blank business card and try to figure out what you would like to see written in there.
Wrap-up
I have already thought of starting my own business. In fact, I started one when I was still in Brazil, but my regular job made me quit the idea: at that time, I was working too much and, although I was frustrated, all I wanted to do in my free time was to rest.
But after attending this event, I think I didn't keep investing in that because I was not so confident about the potential my business could reach. And, maybe, I felt that way because all the issues mentioned by the panellists: raising funds, not having a good understand of the problem and how to solved it, trying to do more than I should, leaving the regular job, not having a mentor or someone's guidance.
In the end of the event, I met another entrepreneur girl, Macy Kuang, who founded her own gaming company: the Miaomiao Games, who talked a little bit of her experience too.
Today, I feel more comfort in putting some ideas on the paper and visualize my business card. But it will remain a secret until it comes real! 😉
======================
And you, have already wondered what you'd like to see in your business card? Have you already started your business?
---
(Feature image source: Girl Geeks Toronto)